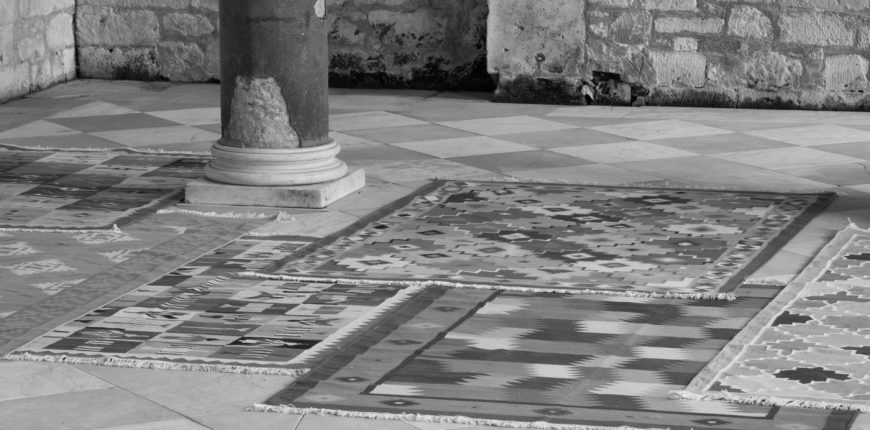 Quality First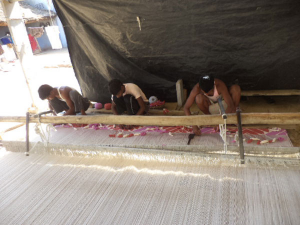 Something we are passionate about over here at Mahout Lifestyle is the way in which our products are made. We make a choice not to compromise on quality.
We strongly believe it is the difference between good quality products that will last a lifetime and products that have a short lifespan.
All of our rugs are a flat weave design (also known as a Dhurrie) made on a horizontal loom. This means that our rugs are more tightly woven making for a better product.
The process behind a flat weave dhurrie involves the weaver standing in a pit in the ground and weaving the weft thread by hand to create the pattern – no machinery is used at all.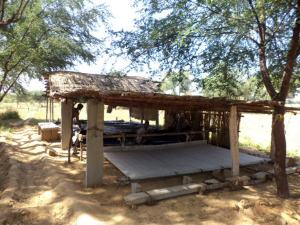 The difference between a flat weave on a horizontal loom and a shuttle weave on a vertical loom is that the shuttle weave has a mechanism that you can see and which the weaver operates. This is a quicker process and the rugs are therefore much cheaper to make.
You will find a lot of mass made rugs have been produced this way which is why we are so happy with our finished products. The colour's and the patterns alone really capture the vibrancy of India and since they are handmade there is a real attention to detail that has gone into making them.
We feel that to compromise on quality would be to compromise on creativity.